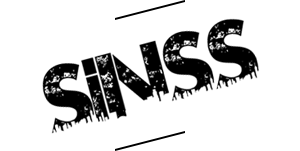 ABOUT US:
We started out 4 years ago with baby steps in Digital Marketing. Soon enough, we transformed into a Creative Adda. A place where fresh ideas are converted into mind-boggling advertisements.
We are known as Digital Marketing Maestros, for over 4 years in Nashik. Being Connoisseurs in all things Digital Marketing, this Academy is a way to give back to society.
With our Digital Marketing Mavericks and Graphics Ninjas, we've started this Academy. An academy which is a melting pot of inventive and fresh ways of education to make you shine!
We have come a long way over these 4 years.
Join us for a course on Digital Marketing as the time to be online is NOW!
WHY DIGITAL MARKETING?
Social media has over 2.7 Billion active users every month. Digital Marketing is the present and the future. Stride into this change by learning all about it today. Give your career a new lease of life, broaden your horizons. Your career growth is in your hands, make the right decision!
WHAT ALL YOU'LL LEARN IN THIS COURSE?
Search engine optimization (SEO)
We teach you how to optimize any website, gain recognition and recommendation with SEO.
Social Media Marketing
Learn how to use LinkedIn, Facebook, Twitter, Instagram and more to promote any product or service.
Google Ads
Learn the basics of online advertising with Google Ads.
Google Analytics
Hands on training on how to analyze, collect data using Google's measurement tools to grow your business.
Email Marketing
Get coached on suave ways of increasing leads through nurturing using emails.
Affiliate Marketing
We enlighten you about Affiliate marketing: the process of earning a commission by promoting other people's (or company's) products.
Video Marketing
If a photo is worth a thousand words, then how much more valuable is video? Become proficient in a fast moving and engaging strategy of video marketing.
Online Reputation Management (ORM)
Get the hang of techniques and strategies of ORM and ensure people find the right materials when they look for your brand on the Internet. for ORM means taking control of the online conversation. Its techniques and strategiesThe purpose of online reputation management is to create balance, counteract misleading trends, and allow you to put your best foot forward.
Content Marketing
Learn Content Marketing to know the inside out of providing users with valuable content to grab their attention to your brand.
Designing Using Online Tools
We strive to make you a pro in using online designing tools.
Lead Generation Strategy
Grasp in depth knowledge of a good lead generation campaign to attract a lot of people and turn them into customers.
An Advanced Digital Marketing Course only at SINSS Academy. Expert guidance along with practical training on 'Live Projects', that too in Nashik itself!
We also provide you with Job Placement Assistance. A few students will get an opportunity to intern with us. Join today, contact us at +91 91581 02957 to register now!