Graphic Design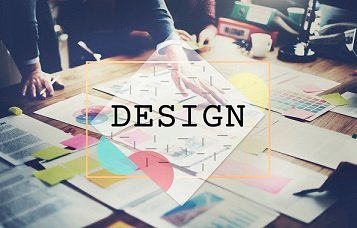 The Ultimate Guide to Graphic Designing
The ultimate guide of graphic designing focuses on two aspects, marketing the brand/product and the aesthetics. Graphic Design is a powerful tool in times of branding. We are surrounded by a structural representation of elements, from billboards to buttons on your phone or laptop screen. That's because a picture is worth a thousand words. They are a complicated and vital link between you and your audience.
What is Graphic Designing?
Structural representation is an art in which images are designed digitally to convey messages to the audience. Graphic Designers use different forms of digital art like Typography to create the desired outcome.
Why is the ultimate guide to graphic designing important?
Consistency and Professionalism:
Creating a graphic, like a logo or a picture, can be extremely difficult and easy at the same time. When anyone opens a website, before reading the text, the logo/ the design is what they see. If the images don't leave a mark in their mind, then it is not a good design.

Brand Recognition and Identity:
If the aesthetic of the graphics on a business' website or social media page grabs your attention, it's likely for customers to come back to your website.

Communication
The visuals need to be able to communicate the purpose, mission, and vision of the brand to the audience. The graphics need to make things clear enough to the viewers so they don't spend their time figuring the purpose of the website out.
Also, refer to our other article for more information at https://sinss.in/blog/what-is-graphic-design-and-a-complete-beginners-guide-to-learn-graphic-design/ apart from The ultimate guide of graphic designing.
Steps to follow to learn structural representation :
Create your Portfolio:
The moment you realize you want to take your talent in structural representation to a professional level, the first thing you need to do is gather your work and create a portfolio. These graphics can be reshared on social media applications with your contact IDs so the audience can approach you if they see something they like.
Get Inspired:
It's not at all necessary that you always know what to design, how to design it, or how it should look. Anything to do with art is about one's creativity, and the most common thing about creative people is that they never know when
their creativity could just be cleared by secondary thoughts. In these cases, it's absolutely fine to refer to other artwork and get unproductive.
First Paper, then Pen:
It's always a better idea to sketch out your designs on a piece of paper and then do it on your computer so you save time and you have a rough idea of how your art would look when all your ideas are implemented.
Transform Negative to Positive:
Make sure that your art does not have a lot of negative space which is basically bank space. You can fill that space with psychologically planned art that supports the purpose of the artwork.
Let them Breathe:
Even though we don't need too much negative space, we still need a little space for the objects to get some space for definition.
Straight and Easy:
Complexity can make your objects look pretty individually but you have to keep in mind that you don't overcrowd and make your artwork too complex and hence making it easier to understand.
The ultimate guide of graphic designing focuses on two different aspects, marketing the brand/product and the aesthetics. It's important to keep the little things in mind so you and your client are both satisfied.