Content marketing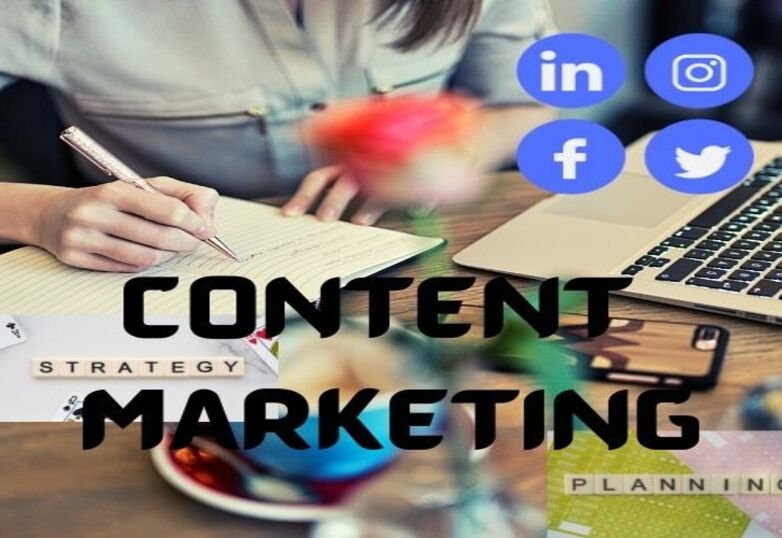 Why use Content Marketing
What Is Content Marketing?
Who doesn't like a marketing strategy? Content marketing is a marketing strategy used to attract, captivate and secure an audience by generating, displaying and sharing different types of relevant articles, videos, infographics, etc. on different platforms. This approach of marketing strategy establishes and promotes your brand, maintains brand awareness and brand loyalty.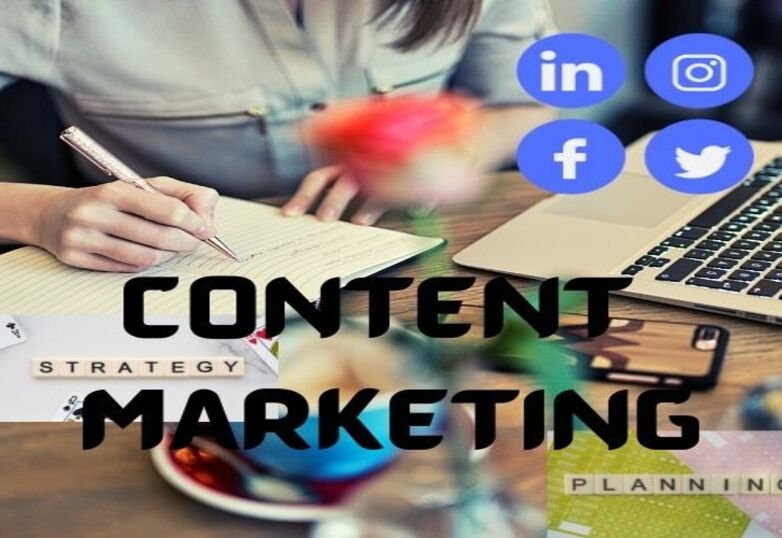 Source: Google
How is it done?
Your audience always expects relevant and valuable content from you. Having a strategy will not only maintain a loyal customer base, but also help boost revenue. The content you produce educates the audience about your products and services and thereby increases your conversion rate.
Benefits of content marketing:
Raises brand awareness: Businesses with blogs, case studies, tutorials, get 67% more leads than others. Having such informative content on your website, social media and other platforms educates the users about your products and services and why they are better than the competitors. It automatically increases brand awareness.
Increased sales: Businesses that use content marketing strategy see approximately 30% growth rates than businesses who don't. 72% of business to business (B2B) marketers say that content marketing increases engagement and numbers of leads they generate, resulting in increased sales.
Loyal Customers: Once customers know you have quality content and products, there is a relationship of trust between you. Hence, they will obviously come back. Content marketing is all about quality content and growing business through it. Having quality content, will also result in referrals and promotion through those loyal customers.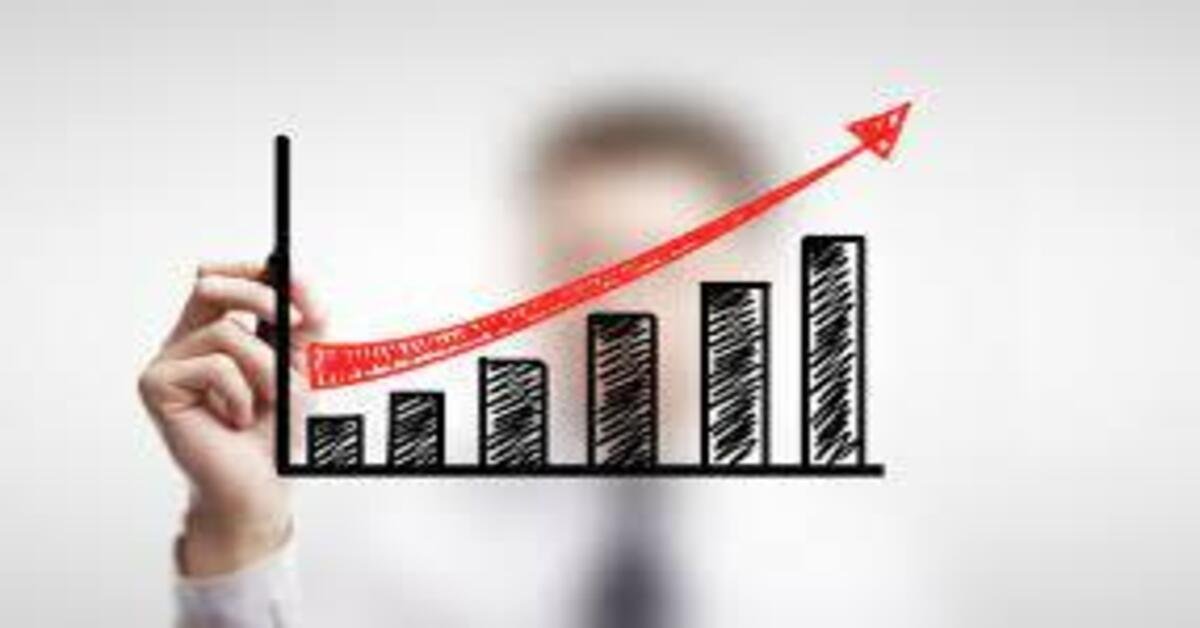 Source: Google
Increased organic search traffic: Doesn't matter if your business is B2B or B2C, the more relevant your content is for your audience, the more people click on it, resulting in more traffic to your webpage. This lets the search engine know that your content is valuable and relevant, so it ranks your content better on the SERPs. Targeting the right keywords is very important while making your content.
High audience engagement: Every brand has an on-going concern principle. Having relevant content and a strong social presence is very important for that. When you post relevant and rational content, the audience will interact with it through likes, comments, and shares which will subsequently increase the reach of your content.
Source: Google
SINSS is a digital marketing agency with a wide variety of expertise in content marketing, social media marketing, SEO, SEM, lead generation campaigns, website development, marketing strategies, branding and much more.
Find out more about us at https://www.sinss.in/
Stages of Content Marketing:
The awareness stage: In this stage, you talk about the pain point of the customers. Be it B2B or B2C, let them know that you are well aware of what they need and what they want. This is the best way of capturing their attention. One of the other ways is blending their pain points into an attractive title for the content. For example, "how to stop your dog from biting" or "7 ways to increase your vocabulary". Once your audience knows that we understand what they want, you have their undivided attention.
The consideration stage: Once you have their undivided attention, you give them solutions to all of their problems, one by one. What solutions you give are very important. You should have a unique selling point because your competitors are going to try to sell the same content and having a USP will make your content stand out. Do not post redundant content, try to be innovative, not uncanny.
Source: Google
The decision stage: Now the audience knows you know their problems and also have solutions for it. After this, you need to include a call-to-action (CTA) information right near the end so that they purchase those solutions directly from you. This ensures hassle-free transactions, as they do not have to search for the products elsewhere to buy them. Make sure you include links for your products, your contact information, your product information, etc.
10 Tips will help you do content creation:
Source: Google
These following tips may help you create efficient Content
Create content for your audience, not yourself: Keep in mind that you are making content that you want your audience to click on. Always make what your audience will want to see. Do not fixate on what you want. To understand what your audience wants, research and study their buyer persona.
Create educational content: Make valuable and educational content from which your audience will actually learn from. Try not to write about the topic in hand generally, do your research, study it and then make the content.
Create a solid outline: It is very important as it will serve as the blueprint of your content. When the time comes to actually write the content, you will have all the pointers you want to include in it and you will save a ton of time.
Support your information with facts: Doing this will prove that your content is legitimate, not bogus. To research about any facts in order to include it in your content you can simply search "keyword + facts" or "keyword + stats"
Start a conversation: Starting a conversation will result in more comments, thus more engagement. Ask the audience about their pain points and their needs. This will also result in trust between your audience and you as you will consider their answers and try to improvise through it.
Techniques to improve reading Ease
Keep a consistent brand tone: Brand tone is one of the key features of your brand. Keeping it consistent ensures stability and quality control. Once your audience knows that you are an established brand, they will turn into loyal customers.
Use simple words: Once you know what your buyer persona is, you know how to address them. Don't use too complicated words which will make them use the dictionary or google search them. It will annoy them and decrease their dwell time. Use words you use in your day-to-day life, it will also help in personalizing the content.
Personalize the content for the audience: Address the audience problems and validate them. Address everyone as individuals and use active voice instead of passive voice. Everyone likes to be personally approached and be validated. Personalizing your content will help you achieve that.
Subtly blend the keywords in the content: This is an art every content creator needs to master. Never stuff the keywords in the content. That will not rank your page on the search engine. Use them subtly and elegantly in the content.
Include visual aids: People will always skim through the content. Average attention span of a person who is online is 8 seconds. In order to convey your message to them include images or infographics in your content so it will catch the eye of the user.
Types of content you can create:
Source: Google
Blogs
Case studies
Check lists
Infographics
Images
Videos
Podcasts
Webinars
Worksheet
Short articles
Check out our blogs at https://www.sinss.in/blog/ for more insights.
SEO and Content Marketing
Search Engine Optimization is a method to target organic traffic. It optimizes your webpage in a way that attracts better traffic organically. SEO is a digital marketing strategy which can help you get the target audience you want.
SEO and content marketing go hand in hand. Content marketing can help you create backlinks for your website. Keywords play a major role in this sector. Targeting the right keywords is really important in your content for your webpage. The right balance between content and keywords is an essential step.
Source: Google
Always remember that you are producing your content for your audience and not the search engines. Creating relevant content for your audience will result in higher CTR and traffic on your website. You can create blogs on your website and also submit your blogs on different websites to generate backlinks.
Businesses who do content marketing SEO have higher conversion rates and it is effective in both B2B and B2C types of marketing. Since more than 30% of people have ad blockers installed, getting traffic organically is important and content marketing SEO is one of the easiest ways to do so.
To know about how to do SEO effectively check out our blog about 10 ways to do SEO effectively: https://sinss.in/blog/search-engine-optimization-seo/
Social media marketing and content marketing
Content marketing is an integral part of social media marketing. Where social media marketing focuses on communication between loyal and prospective clients, content marketing focuses on educating them about your brand, product and services.
Lead generation is a major part of content marketing through social media marketing. Running different campaigns, posting infographics in order to inform your clients about the benefits of using your product, basically causing behavior that will result in sales and increase in brand awareness is content marketing.
To know more about social media marketing, check out our blog at: https://www.sinss.in/blog/social-media-marketing-smm/.
Source: Google
Learn how to create better content with the help of Content Marketing.
Source: Sinss
Content marketing is very useful in B2B brands. If social media marketing and content marketing is used properly and efficiently, your brand will achieve great success. You can hire a proper and holistic digital marketing agency like us, SINSS, to have proper growth in this market. We are experts in our industry and keep up with every trend and sensation and fuse it with your brand gracefully.
For more details, check out https://www.sinss.in/ or contact us at: sales@sinss.in