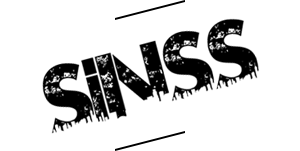 YOUR BRAND
Every time a customer or prospective customer encounters your company it is critical that the experience is consistent and compelling. At the heart of this lies a strong, defined brand – the internal and external manifestation of your business and your value proposition.
OUR SOLUTIONS
SINSS's Brand Pack includes a detailed brand report, brand style guide and up to 12 creative applications of your identity. SINSS's BrandID package includes a brand review, visual identity guide and up to five creative applications. Both packages follow a clear process, with defined deliverables, outcomes, timing and cost. If you are looking to leave a create a memorable and positive impact that consistently and appropriately represents your brand and consistent impression, then a SINSS BrandPack is for you.
HOW DO I KNOW IF I NEED TO UPDATE MY BRAND?
SINSS's brand experts conduct discovery brief, detailed interviews, competitor analyses and brand modelling to help assess and advice on your brand development.
SINSS Brand Pack
Develop a strong brand that becomes the foundation for all your business activities
Define your brand – a template against which you can measure all your business communications
Develop a brand style guide that defines your values and vision
Ensure a relevant and consistent brand impact, which delivers a solid ROI
This package includes giving your Brand a personality, a brand colour, brand identity, tag line, logo and relevant designs and content.