creative world
of new possibilities
Your brand deserves to be online
in the most dynamic manner!
a brand is
worthless if it doesn't connect
with the right audience in a relevant way.
We develop the right brand identity for you on internet!
creativity is
intelligence having fun
We keep your social media platforms active
you don't have a choice on whether you do social media!
SINSS operates in the ecosystem since last 5 years
We make sure to give you right results
We work hard to see that satisfaction on your face!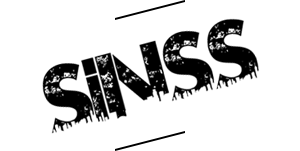 2016
WHAT IS SINSS?
SINSS stands for
Systematically Integrated Network, Systems & Solutions

& is a holistic digital led solutions company. When it comes to digital PR, branding, designs, digital video production and digital marketing, we have time for all the things you don't.

We're experts in our industry, and we keep up on social media, SEO and content marketing news so you don't have to. In fact, it'd be our hobby if it wasn't already our job – we genuinely love what we do, and you can see it in our work.
Read more
What We Do?
Good

Design

Good

Business
01

Branding

Every time a customer or prospective customer encounters your company it is critical that the experience is consistent and compelling. At the heart of this lies a strong, defined brand – the internal and external manifestation of your business and your value proposition. more
02

Designing

All our designs are created in co-ordination with our Brand and creative team. We create designs which compliment your Brand identity. more
SINSS offers a full range of digital marketing services. Your company might offer the best products and services, but if no one knows about your business, how do you sell those products and services? That's where we come in. We use the latest technology and the most modern digital marketing techniques to create awareness for your brand and drive the right people to your site. Once you have the traffic, you can then focus on converting casual browsers into paying customers.