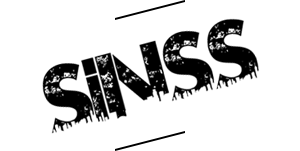 Social media has become the number 1 marketing tool for many companies. It's the most efficient and cost-effective way to attract consumers and engage your existing customers. If utilized properly you can see outstanding results in a relatively short space of time. But you will need to engage the services of an experienced digital agency who can successfully run your social media management for you. By working closely with you, we get to understand your brand and the nature of your business. This allows us to create an effective strategy suited to your business, and implement it efficiently so you get the best results.
DEAL WITH PROFESSIONALS
Social media is not just about opening Twitter and Facebook accounts. It's about leveraging these tools to engage existing customers and attract new ones. It's about communicating your brand and business in a direct, often entertaining way. Social media is not as easy as it sounds and can cause damage to your company if not implemented properly. That's why when it comes to your social media marketing, you want an agency who has the creative and technical knowledge to promote your business to a potential audience of millions.
WHAT IS SOCIAL MEDIA MARKETING?
Social Media Marketing has changed the way we share information with our friends, family and the general public. Traditional word of mouth has changed to digital word of mouth or social media. People trust their friends and colleagues for recommendations and we now use Facebook, Twitter, LinkedIn, Instagram etc., to post and read reviews, communicate with friends, voice opinions, read the news, source information on products and services we require, and search for jobs. Social media is integrated into our everyday lives, and with over three billion people across the world accessing the internet use social media every day, the potential to reach new customers is huge.
Our social media services will help your business:
Reach a large audience in a short period of time
Communicate with your customers in real time
Target and expose your brand to the right audience
WHY DO YOU NEED SOCIAL MEDIA MARKETING?
With the rapid advancement in social media applications, there are very few people who do not have at least one social media account. As such, it stands to reason that engaging a digital agency's social media marketing services is becoming more and more critical to your company's success. It is simply a highly effective way to promote your products and/or services.
REASONS TO INVEST IN SOCIAL MEDIA MARKETING
Build brand awareness
Generate leads & sales
Engage your target market
Improve search engine visibility
Gain market intelligence
Increase traffic to your website
OUR SERVICES
SOCIAL MEDIA CONSULTING & STRATEGY
To start out with we develop a social media strategy based on your marketing plan and tailored to your goals. Our social media experts will guide you in:
Identifying the type of message you want to relay to your clients
Correctly conveying these messages to potential and existing clients
Identifying the most suitable social media channels to promote your business
Communicating the right message at the right time for maximum exposure
SOCIAL MEDIA MANAGEMENT
Once we've developed your strategy we will assist you in implementing and measuring its success. Your campaign manager will monitor and analyse your web interaction to ensure everything works cohesively to deliver an optimal return on your investment. We will get back to you with regular feedback and reports to ensure that you are fully informed.